At Staffing Lab, we believe the best way for us to create a bespoke staffing solution for your business is to analyse your staffing needs in person.
Staffing Lab... Detail is everything
By carrying out a full on-site assessment of your business, we are able to gain a deep and meaningful understanding of your recruitment needs, which can only come from seeing first-hand how you operate.
Our approach is about really drilling into the detail of what you do and seeing for ourselves what makes your business tick.
We can then work with you to develop a bespoke recruitment solution designed to power your enterprise forward.
From identifying corrective actions to bringing forward a comprehensive staffing action plan, we set clear, measurable and mutually agreed KPIs against which we can deliver.
And our on-site service doesn't end there. We can also base members of our team on your premises to ensure new temporary staff have all the training and knowledge they need to hit the ground running.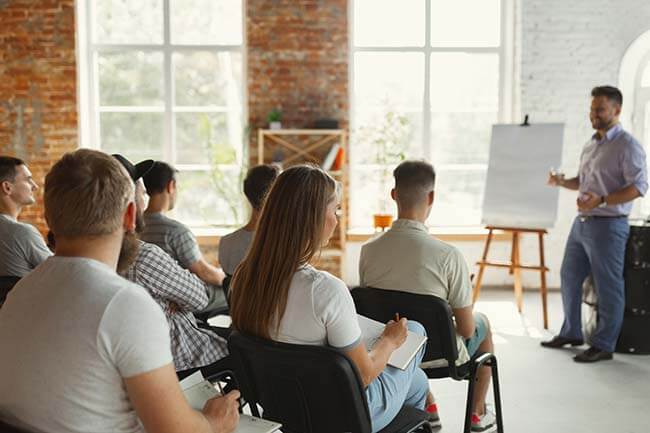 We take away the hassle so you can focus on running your business.
Staffing Lab... taking the stress from you
Many recruitment agencies will say they want to work closely with you as a client, but at Staffing Lab, we mean it.
We see ourselves as an extension to your team, working with you to tackle your staffing issues while taking the stress out of the process for you.
Contact us today to see how our onsite service could benefit your business.